FAQ (Frequently Asked Questions)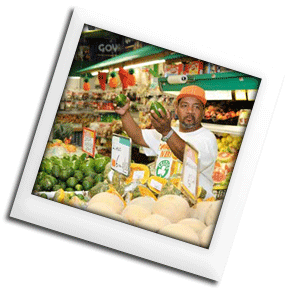 1. What are your advertised specials?
You can view our weekly flyer here.
2. Can I shop on-line?
No. Sorry. If you want to experience our great prices and terrific selection – you'll have to visit us in person.
3. Do you have parking?
Yes. We have 67 parking spaces – free for our customers.
4. Do you deliver?
Yes. Tropical Foods is now on Instacart
5. Is Tropical Foods a specialty store?
We're the best of both worlds. A majority of customer base is from either the Islands, Central & South America, and Africa – so of course we have a fantastic selection of products from those regions but we are a full-service supermarket.
6. What products do you carry?
To get an idea of SOME of the products we carry, click here.
7. How do I contact you?
Please visit our Contact page here or you can fill out the form below to email us a question or comment.
8. How do I get a job?
Employment opportunities do not follow a predictable pattern. Your best chance of getting a job is to come to the store, get an application, and speak to the store manager in person (showing him what a responsible, committed, and friendly person you are). Keep following up if nothing comes up right away.

Do you have another question that we missed?